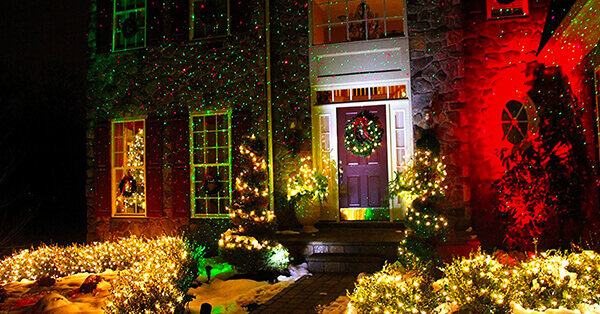 It's the most wonderful time of the year! A time for Christmas cookies, snowmen, exchanging gifts with loved ones… but my favorite part of the holidays is decorating the house! I've made a list of the most easy, energy-efficient, affordable holiday lights on the market. Just keep in mind, these lights are so terrific, they remain in high demand all year-round!

1. Starbright: A "Solar" Twist on Christmas Lights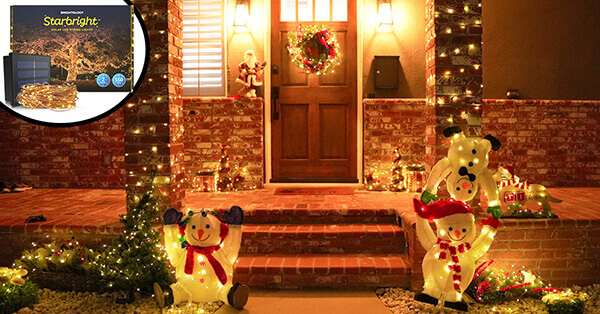 When it comes to versatility, it doesn't get much better than Starbright. No, seriously, these genius string lights are solar-powered and come with 8 different lighting modes: twinkle, fade, fireflies, steady-on, and more! Starbright is the perfect modern replacement for typical store-bought string lights. It works beautifully as a solar Christmas light to wrap around porch railings, wrought-iron fences, tree trunks, or bushes.

Learn More >>
2. Colorize: Line Your Yard with Holiday Cheer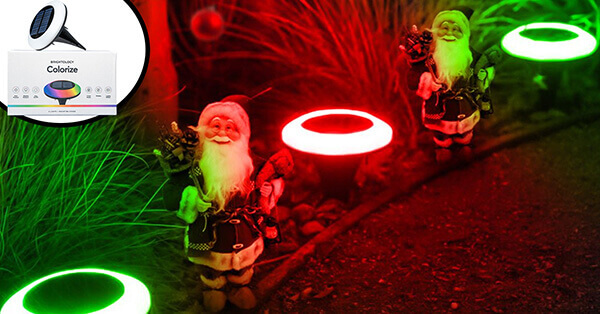 Your front yard just got a major makeover. Colorize lights are perfect for lining the driveway, porch, or pathway leading up to your home. These ultra-bright LEDs come with 7 colors — including the traditional Christmas colors (red, green, & white) — along with 2 color-shifting modes. Plus, set-up is a breeze: all you have to do is stick them in the ground! Just think: your holiday guests can walk up to your front door guided by two inviting, colorful rows of light.

Learn More >>
3. ColorGlow: Christmas + Year-Round Lighting In One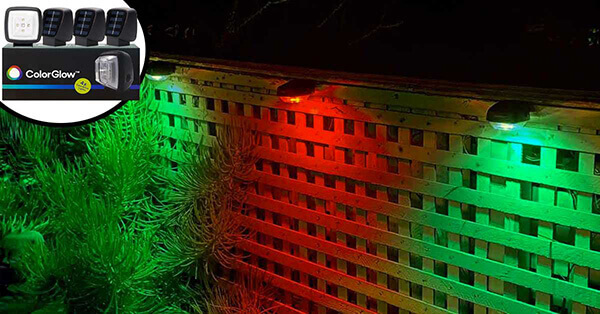 You're looking at the perfect outdoor lighting to last throughout the seasons! With ColorGlow, your festive Christmas lights will provide decorations for every holiday or special occasion. That's right! There are 7 different color modes and 2 shuffle modes. For Christmas, use a classic combo of red and green or all white for a beautiful winter wonderland display. As the seasons change, you can use red for Valentine's Day, or red, white, and blue for the 4th of July. The options are endless!

Learn More >>
4. UltraLuma: Festive Ambiance For Yards & Pools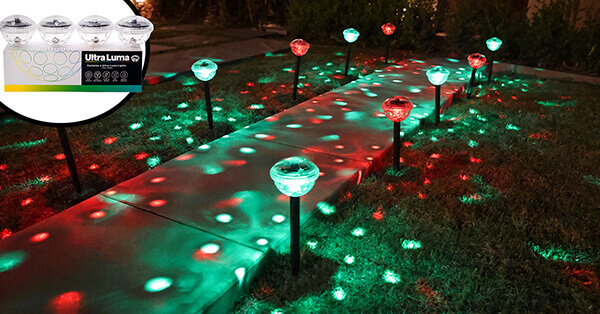 These breathtaking lights cast a gorgeous display on any yard, lawn, or pathway. Just stake your UltraLumas in the ground, and they'll create a unique "disco-ball" effect. My favorite thing about these is you can even put them in your pool, pond, or water fountain. Simply pop-off the top and toss them in the water — trust me, it's to die for!

Learn More >>
5. Color Guardian: Decorate While Boosting Home Security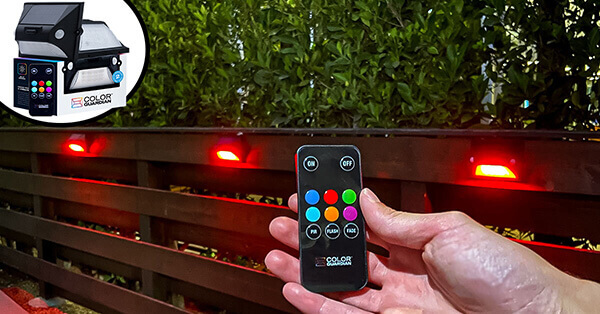 At this time of year, the last thing we need is a thief swiping packages from the porch. With this durable, motion-activated lighting system, you can stop prowlers in their tracks! Just anchor the lights to any wall, porch, or gate where you'd like to ramp-up security. A handy remote control lets you choose from 7 different color modes.

Learn More >>
6. Flamebrite: The Next Best Thing To Candle-Light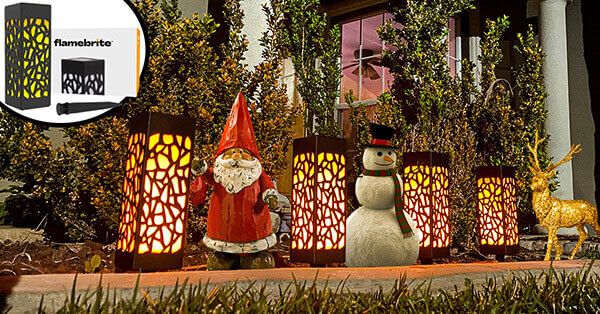 These gorgeous lights make any home 10x more inviting. Flamebrite simulates real flickering flames, which will give your home that warm, cozy feeling. Plus, there are no bulbs or batteries required! Simply stake them in the ground to transform a dull yard into a comforting holiday atmosphere.

Learn More >>